Retreats
Glampout at Casa Om Potomac
June 25-27, 2021
About the Retreat
The retreat is a small event that has many of the components of the Lovelight Festival; but, offers a much more intimate atmosphere and upscale accommodations.
Float swim, hike, reflect, relax, renew, create, relate or isolate as you design every aspect of your retreat from accommodations to activities.
We are going to spend three wonderful summer days and

two blissful nights

in nature.
There are plenty of Scheduled activities and time to do whatever you please.

The 60-acre Potomac River estate is just a 1.5 hour drive from D.C.

Check the Schedule frequently to see updates to the yoga and personal development classes and fireside concerts that are included with your ticket.
Activities
Ample Activities Included in Your Ticket:
Fun Enhancements—Space is Limited
Ice baths

Caving

SUP

Healing Treatments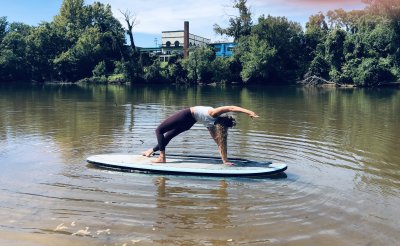 Either Just Bring Your Suitcase or All Your Camping Gear!
Accommodations for individuals, couples, and groups are available.
Bed and Breakfast offers the complete luxury retreat experience of gourmet meals and all the right summer amenities.
Glamping is just like camping; but you have way less dirt and a memory foam mattress, hot shower, side tables, rugs, electricity, and more...
Dancin' Dave's Festival Camping Lovelighters rave about Dancin' Dave's. They stage their village in the most gorgeous settings at each event.
Their outstanding equipment and professional service are eclipsed by wonderfully warm hospitality. They are treasured sought after favorite.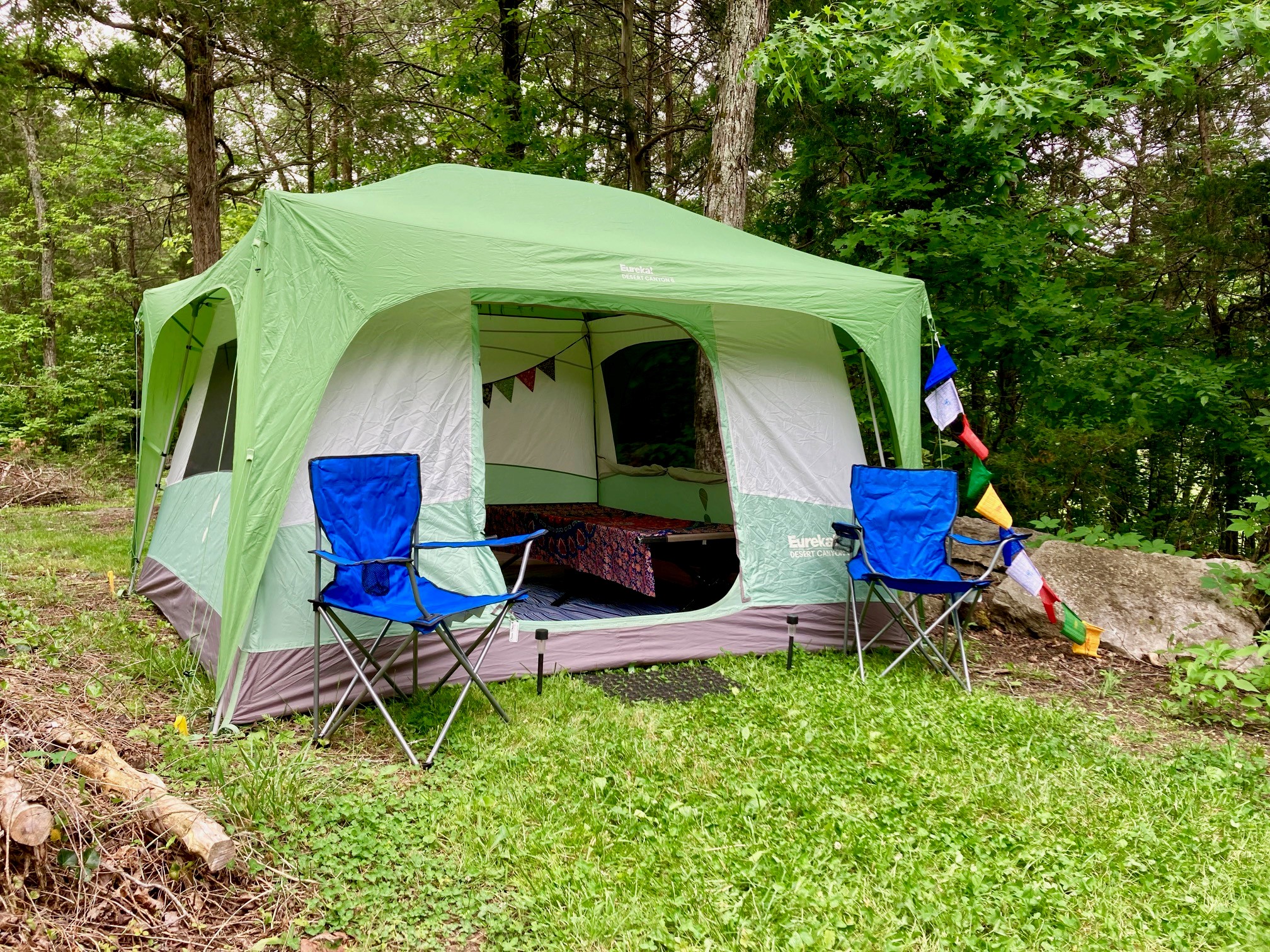 Pitch Your Own Tent Camping A Lovelight mainstay for many. Please reserve now, spaces are extremely limited.
Luxury Bed and Breakfast—The room rate includes your ticket and the meal plan of dinner on Friday, and Continental breakfast, brunch and dinner on Sat and Sunday.
All rooms have private baths
Rooms have either two (2) twin, one (1) queen, or one (1) King Bed
Some King and Queen rooms have couches/daybeds
Roll away beds are available

Amenities include pool, weight room, and hot tub

minimum occupancy all rooms (2) two people

Assigned - Share Twin Room--Each Roomate $599

Double Room with Private Bath (sleeps 2) – $599 per person

Private Queen Room with Private bath (sleeps 2) – $699 per person

Private King room with Private bath (sleeps 2) – $799 per person—there is a king that has a balcony
Expand your experience with outstanding ugrades.
All services are provided by licensed practitioners and exempted from the ticket price
Healing treatments presented in air-conditioned or outdoor treatment spaces.
Appointments for these popular amenities are limited; making reservations prior to your arrival highly recommended to ensure you can partake in your favorite enriching experiences.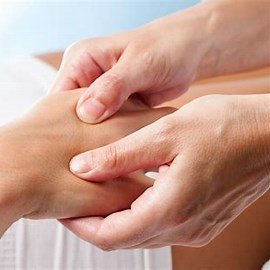 Glamping—Enjoy outdoor opulence with a memory foam mattress, hot shower, electricity which means your own perosnal power strip! All of the canvas bell tents are cozy and well appointed; and, each has its own unique decor. Click Here to Have a Glamping Tent Set Up for You
Dancin' Dave's Festival Camping
Cozy Tent, comfy cots, lanterns, and more. Dancin' Dave's does not disappoint. A long-time favorite for Loveligthers, you will get unmatched equipment and outstanding hosptiality. Click Here to Have a Festival Camping Tent Set Up for Your Arrival.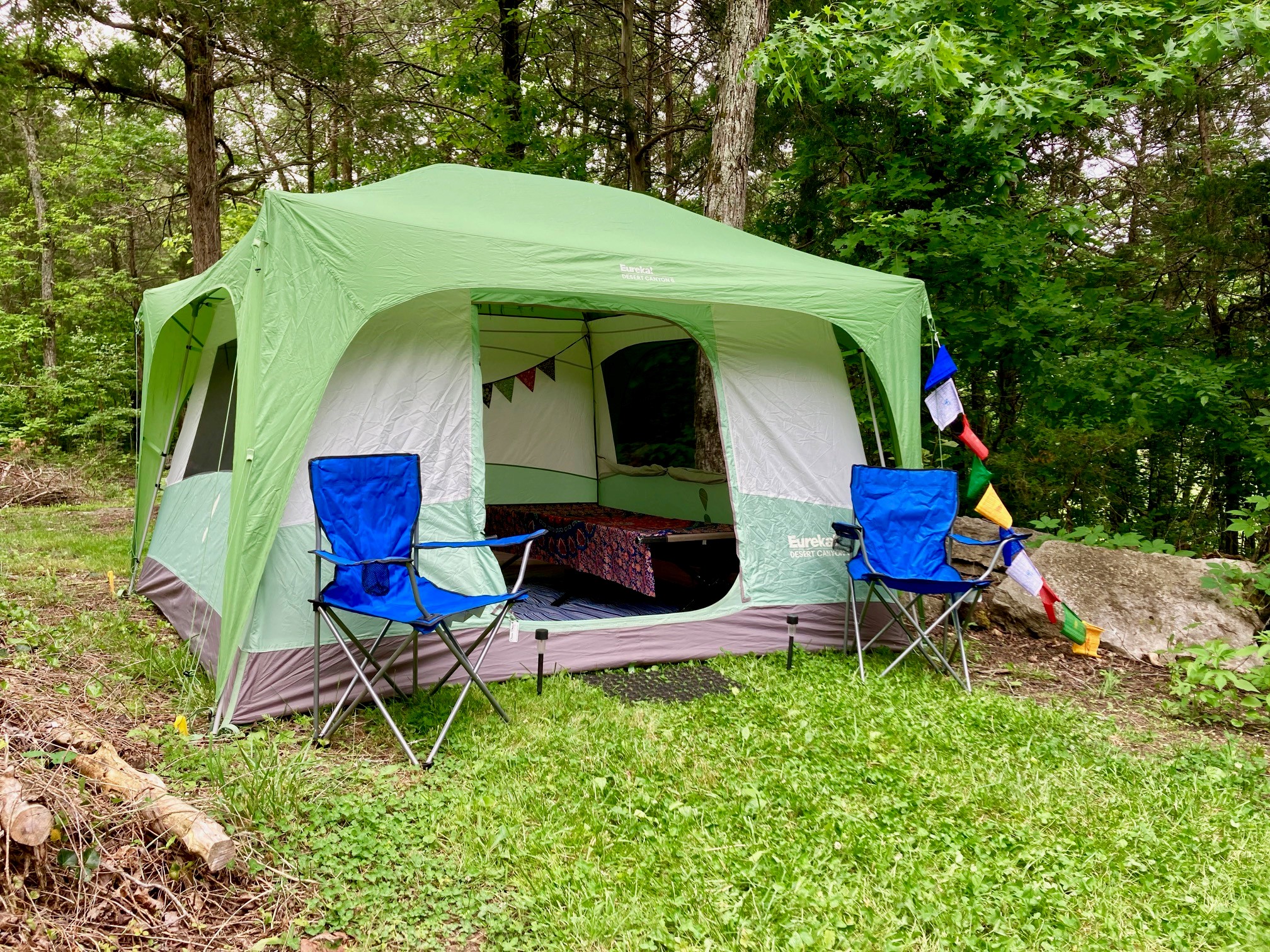 Dancin' Dave's Festival Camping offers turnkey camping services. All you do is bring your suitcase.
Pitch Your Own Tent
Bring your gear and create your weekend home—bring a grill if you want to cook as campfires are permitted only in designated areas. Click Here to Purchase.
Cuisine
Award-winning chef, Wendy Laniak, will be back to showcase her talents and provide healthy gourmet meals for the meal plan.
Select a Meal Plan—gourmet food prepared by sought-after Chef, Wendy Laniak

Individually prepared foods and juices available from food vendor

Cook your own food onsite—you must bring your own grill; campfires are permitted only in designated areas