Dress Code for Lovelight Festival
Festival attire can be fancy or free spirited. Get inspired for this full chakra experience at Lovelight Festival with some fashionable flair! Pack your own and click the links to see what our vendors have in store for you!
Woodstock Vibes - Think high waisted shorts and flowy tops. Visit the vendor area for original designs for you and your acroyoga/ thai massage partner from A New Kind of Rebel and Hero Heads.
Flash Tats - Order Conscious Ink manifestation tattoos in advance, or a semi-permanent expression with a handmade Henna by Drax design at the vendor tent.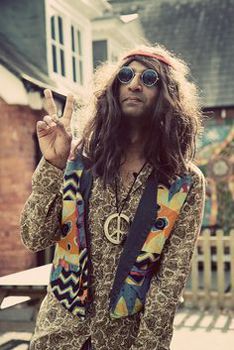 Cosmic and Crystals - There's nothing better than wearing nature's natural jewelry under the stars! Living in balance as we elevate and balance with crystals and good vibes all weekend! The vendors will have you dazzled with jewelry and malas from Zen Happy, mala workshops from Mallabella Jewels, crystals and magical things from Moon Beams and Fairy Dust, and you'll find the piece that resonates with you at Outta My Cocoon and Full Moon Healing Stones and Wearable Art.
Consent to be Comfortable - We give enthusiastic YES to your fashion choices, both comfortable and sexy! Creating an environment of no judgement while using good judgment can be tricky, so feel free to watch this video and read this article while you pack the clothing that makes you feel like your best self! Unlike your fashion choices, you do need to check in with your fellow Lovelighters on their comfort. Consent is sexy. It's all about verbalizing instead of making assumptions to increase communication with your partner. Every step of the way, gracefully accept a No and move forward with a Yes.
Costumes! What will you manifest into?
Flower Power and Tie Dye - the organic beauty of the gods can be yours this summer with flower crowns, flower face paint, flowers leggings, and flower body designs. Just stick a fragrant stem in your hair. Bring your whites and create your new favorite shirt at the Waxon Tie Dye Immersion Workshop.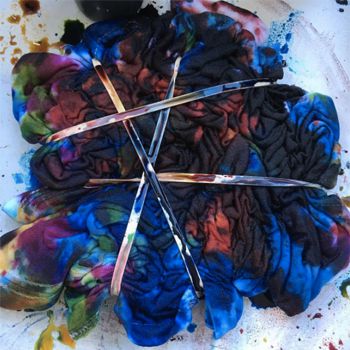 Honor Your Ancestors - because every culture's artwork is meaningful, spiritual, and sacred. Know the what, who, and why of your items and opt for purchasing handmade or originals opposed to fast fashion. Review the Do's and Don't of cultural appropriation and charge up your crystals!
Yoga Pants go with everything. I know it. You know it. We all know it. Our vendors Live Your Life Gear at the Namaste Bus and Moon.Flower.Child will have you flowing to downward-dog in style.
Hat Hair - or at least some sunscreen and shades. Doubles usage in the rain.