CHILDREN'S VILLAGE BRAND PARTNER
Kidding Around Yoga (KAY) specializes in blended trainings for almost anyone who works with or has children. What sets KAY apart from similar companies is our unique approach to teaching children's Yoga and a series of original music written and performed by the founder Haris Lender. Our blend of
independent online learning (OKAY)
and
2 day face-to-face intensive training
is a fantastic way to learn to teach kids Yoga without sacrificing the typical three days. Our incredible graduates are integrated into the tight-knit KAY family through an invitation only teacher's forum and receive access to MANY more resources via the back pages of our website. Nothing gives us more joy than to watch our trainees sharing the gift of Yoga with their kids.
Read more
...
CHILDREN'S CAMP PROGRAMMING PARTNER
Harmonious Kids is a project that inspires connection for kids, families, and adults through mindfulness, meditation, yoga, nature, and other holistic modalities. We facilitate trainings, workshops, camps, and retreats for kids of all ages, families, adults, teachers, caregivers, and anyone interested in the journey of living in harmony from the inside out.
www.HarmoniousKids.com
YOGA VILLAGE BRAND PARTNER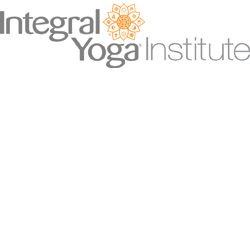 Forty years ago, Americans knew almost nothing of Yoga. There were no Hatha classes at the local YMCA. Health food stores contained only bottles of vitamin supplements and photos of bodybuilders. Few understood the meaning of karma. When most people thought of a Yogi, they remembered a popular cartoon man sleeping on a bed of nails. All that changed when Sri Swami Satchidananda arrived on these shores in 1966.
Read more
...
STAND UP PADDLEBOARD (SUP) PARTNER
Stoked Yogi is the world's leading provider of education in stand up paddle board yoga, and we are proud to have a global network of the most passionate and talented water loving yoga teachers. Founder Amelia Travis has trained over five hundred yoga teachers how to safely adapt their practice and teaching to the water, and our team of master trainers are all yoga professionals and leaders in their communities with thriving stand up paddleboard and yoga businesses.
Our mission is to empower and inspire people to pursue their dreams by facilitating transformative experiences on and off the water! Through floating yoga, fitness, certifications and retreats, we encourage and equip students to go beyond their perceived limits and make a splash doing it. Everything is possible, with patience and practice. We live by the mantra: Set Your Intention, Breathe It To Life.
BHAKTI VILLAGE SUPPORTERS
With Dancin' Dave's, camping is hardly roughing it!
We offer you first-class camping accommodations. Whether you're traveling from the opposite coast, across the pond, or just across town, you can have a full festival experience without the hassle of having to pack everything needed for a comfortable stay. We do all the work. Just show up, stay for the party and leave the tear-down to us. Camping has never been so easy!